Our Library of
Videos & Webinars
We're committed to informing our clients and audience about the economy, markets, personal finance and ideas to work toward and maintain financial independence.
Upcoming Webinar — May 9, 2023 @ 7PM MST
Bend But Don't Break – The False Choice of All In or All Out
Geopolitical realignment, stagflation, censorship & Central Bank Digital Currencies are concerning but distracting. History shows markets turn upward suddenly. If you've bailed from the markets you'll miss out. Learn about investment strategies in dividend stocks, commodities, real estate, infrastructure and precious metals to protect capital in the short term and take advantage of the recovery. Big Picture Podcast: Making Sense of the Ukraine/Russia Conflict
Retired Major Brian Hamilton of the Canadian Armed Forces, and former intelligence officer, provided an expert military perspective on the Ukraine/Russia conflict. Brian is a decorated solider who held active roles in operations and intelligence support in the Canadian Arms forces; and trained NATO intelligence staff. Big Picture Podcast: Essential Human Needs – Energy, Free Speech, Functioning Health Care & Honest Politicians
Danielle Smith, weighed in on the fascinating evolution of our carbon economy, energy policy, charting a sustainable path forward for our health care system, the changing political landscape with a spotlight on Alberta and the failure of mainstream media and government to ensure diverse viewpoints are accepted.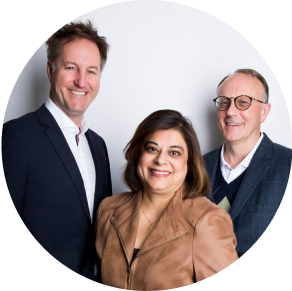 Book an intro call with us.
We're friendly and won't pressure you into anything.  We'll help you assess if we're a fit, and answer any of your burning questions.